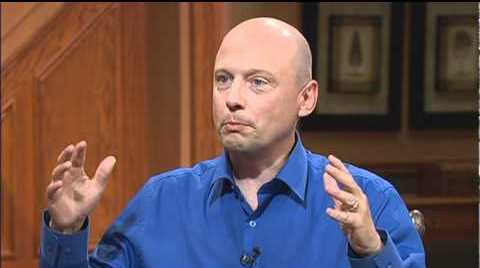 A few weeks ago I continued my practice of learning from other leaders who I admire by interviewing them and downloading their experiences. I had the privilege of speaking with Scott Cochrane, Vice President of the Global Leadership Network (based in Chicago) which organizes the Global Leadership Summit. The GLS is one of the premier leadership conferences in the world, reaching hundreds of thousands of leaders in 90 countries. Scott is also a fellow Canadian and seasoned leader with over 30 years of experience leading and training leaders in a variety of settings.
Our conversation was split over two interview sessions and in the first part, Scott highlighted three of the principles that he felt have maximized his performance and growth as a leader.
1. Maximize Your Personal Responsibility for Your Growth as a Leader – There is no static position for a leader. If you aren't growing, you're shrinking. If you aren't moving forward, you are slipping backward. Leadership growth is imperative and each leader must decide early on that they will take ownership of this aspect of their life and be committed to investing time, money, and energy into ongoing intentional leadership development. In Scott's words, he has sought to be a "24/7 learner" – to always "have on a leadership learner hat". Practically, he keeps a Leadership Learning Journal, where he daily adds and reviews things he's learning as a leader. Great leaders take ownership of their development.
2. Seek to Maximize Every Minute – Time is the most precious commodity that we have. The length of an hour or a day is the same for every single person. But how a leader uses their time will truly separate greatness from average. Thus Scott shared that early on in his leadership journey, he committed to mastering his personal time management to ensure that every minute could be maximized. Scott highly recommends Steven Covey's work in this area noting that he has read almost everything Covey has written on this topic. I concur, and for new leaders, I think "The 7 Habits of Highly Effective People" should be mandatory reading.
Scott also recommended some key planning disciplines to help put "first things first". At the end of every day he schedules 30-45 minutes to ensure that his next day is set up well. Every six weeks he also puts into effect a concept called the 6×6 – every 6 weeks setting out the most important 6 goals that need to be worked on over the next 6 weeks (for more explanation see this video). Finally, he annually sets time aside to look ahead and plan out the year and he includes all personal and professional priorities into this time.  Great leaders are committed to excellence in time management and leverage every minute to its maximum potential.
3. Bring your Maximum Effort to Everything – Scott used to apply a competitive phrasing to his work: "I will outwork and out-hustle others." But he has learned that it's not so much about others as it is about always bringing the best of himself. So now he says, "I will bring my maximum effort to everything I do." Scott knows that we can't always control the outcome of our efforts, but he never wants his lack of effort to be a factor in a substandard outcome. He relates this to the Biblical parable of the talents in Matthew 25. God gives every leader certain talents. Some have more and some have less. What we receive is up to God, but what we do with them is up to us. Thus, each of us as leaders is responsible for how we use our talents and we will have to account for this. Great leaders, like Scott, make a commitment to themselves early in their leadership development to give their full effort to everything they do and to invest all their talents to the maximum possible extent.
My conversation with Scott was truly inspiring.  In particular, for me, he emulates the virtue of temperance – self-control or self-mastery in decisions and desires for life – for the sake of a great mission in service of others.  But perhaps even more importantly, I sensed I was speaking with someone who desires to live an intentional life and maximize his leadership endowments.  So a question for all of us to consider is how are we maximizing our own leadership endowments – our growth, our time, and our effort?
In the second part of our conversation, Scott shared additional insights and personal experiences which gave me a new clarity in my own leadership in ways I had never thought of before. Click here to read.