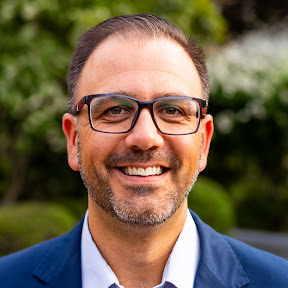 Jeff convocated from the University of Saskatchewan with a B.Sc. in Kinesiology (with Great Distinction). He has been involved with Catholic Christian Outreach – a university student movement based in Canada – for the past 25 years, first as a student leader, then as the Saskatoon Regional Director (1999-2000), and currently as President and CEO (2001-). The movement has experienced significant growth and now has numerous regional offices throughout Canada and well as many international projects and collaborations.
Jeff has been involved in the leadership and organization of many national and international events and conferences for young people. He has spoken, written, and trained people throughout the world on many topics including faith formation, leadership, life balance, strategic planning, personal development, character formation, marriage preparation, etc.  Jeff  has also served on or is currently a member of a number of boards and international committees relating to leadership, youth and faith. He served a member of the Cabinet of Canadians as a part of the Faith In Canada 150 initiative. Jeff is also an Authorized Teacher of the Virtuous Leadership system created by Alexandre Havard and presented in his book: Virtuous Leadership (New York, 2007) and served on the Board of Directors of the Virtuous Leadership Institute, North America.
Jeff is married to Renée and they have six children.  He is an avid downhill skier and runner, and also enjoys woodworking and symphony date nights with his wife. Originally from Moose Jaw, Saskatchewan, he and his family currently live in Canada's national capital Ottawa, where CCO has its national headquarters, and continue to invest in the lives of leaders throughout Canada and the world.