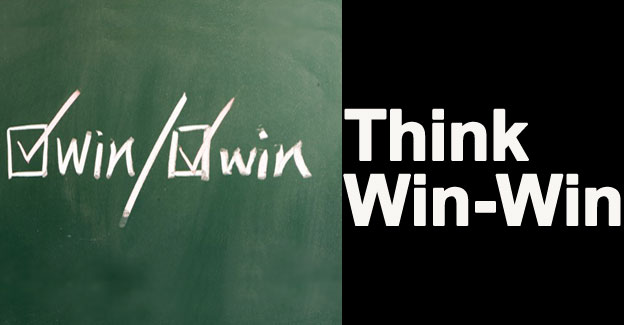 Outline of discussion:
1. Review from last month:
– Mid-Point Pop Quiz
– Paradigms of Interdependence: What does this mean?
– 4th Generation Planning; Time Audit Challenge: How did this go? 
2. Watch Next 2 Videos on Foundation Principles:
– Principles Govern: http://www.dailymotion.com/video/x1pngtb_7-habits-of-highly-effective-people-principles-govern_lifestyle 
– Paradigms: Not found online. 
3. Summarize and Share:
– Look at this chapter content only – ask 1 person to summarize chapter (not application, just content), invite group to fill in clarify any gaps.
– Open Group Discussion: What struck you? Why?
4. Application:
– Emotional Bank Account Inventory: Emotional Bank Account Exercise.
– Five Dimensions of Win-Win: Focus on Win-Win Agreements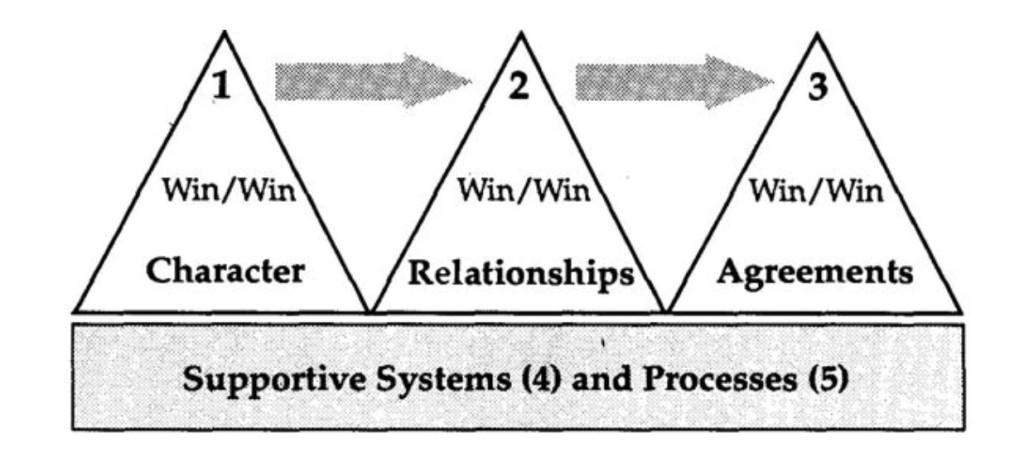 5. Final Closing:
– Homework: Use Creating Win-Win Agreements Checklist – DR. GRAC meets RACI
– Read next chapter