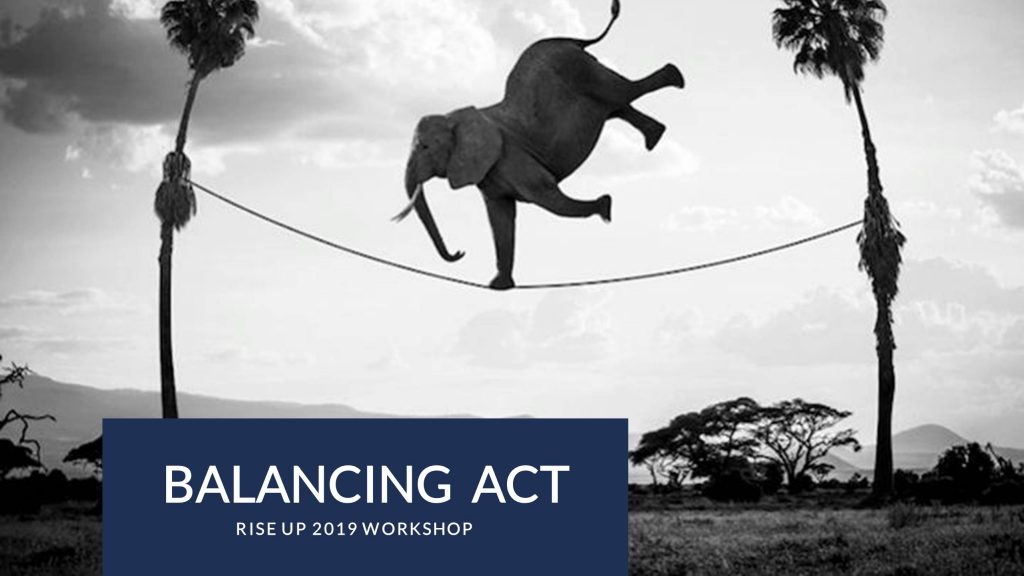 On December 31, 2019 at the CCO Rise Up Conference in Toronto, I presented a workshop entitled Balancing Act. Below is an outline of the presentation with links to some additional resources.
You can listen to a recording of the presentation by going to the following webpage:
https://cco.ca/2020/08/balancing-act-first-things-first-rise-up-toronto-2019/
Preamble
We have so many things going on in our lives: work, school, social life, exercise, time for God and our families. Is true balance possible? How do we prioritize what is important and is there even time for all the important things in my life? Consider a new perspective on balance and discover how to live a more disciplined and rewarding life!
Visual Summary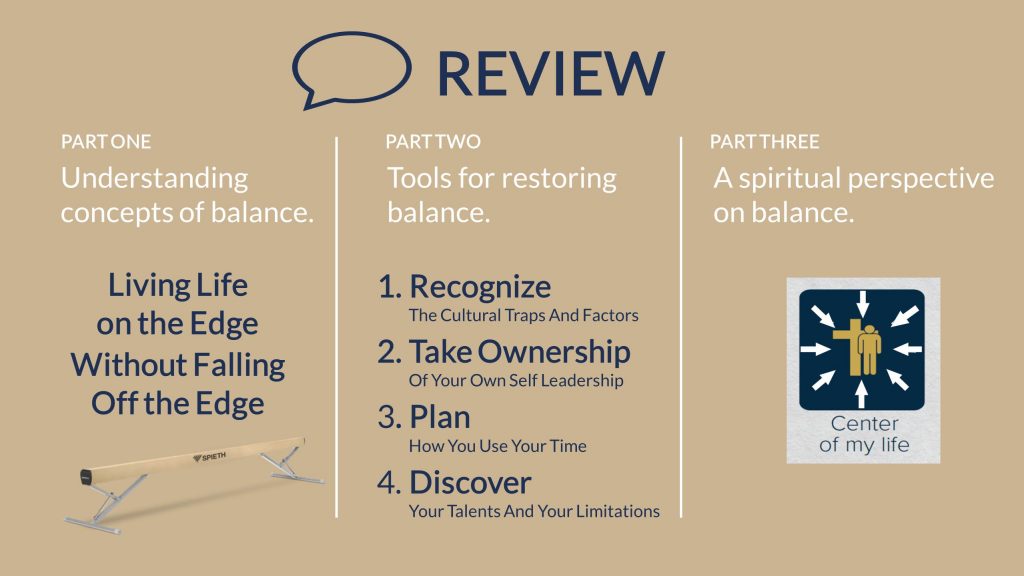 Follow Up Resources
>> Read an article about Living Life on the Edge Without Falling Off the Edge
>> Read an article about the Cultural Traps and Factors that Affect Balance
>> Read an article about The Most Important Planning Time You Will Ever Take
>> Read an article about the Spiritual Perspective on Balance
>> Search for additional topics by category: http://jefflockert.com/topics/
---